You Don't Know Shinola: Authentic, Purpose Driven Retail Branding
Some retail products are exciting. Others are more mundane.
Some have a history, and others are new.
Retail trends can quickly change. Along the way sometimes what was mundane is now exciting, what was old is now new again and suddenly setting a trend for other retailers to observe and from which to be inspired.
The brand name originally associated with one relatively mundane product had a lot of history behind it, though it had not been actively marketed for more than half a century. This brand name was given new life, and rebranded as a symbol of both a new American retail renaissance and the rebirth of an iconic American city.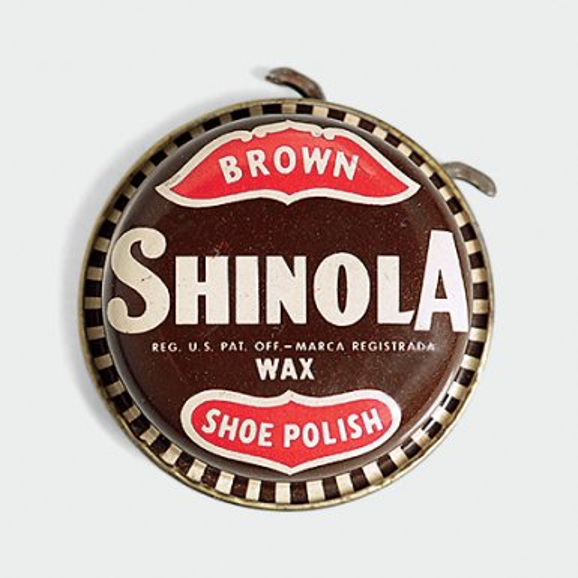 Picture Credit: Adeline Lulo
Shoe Polish?
Shinola was originally a shoe polish brand founded in Rochester, New York in 1877. In the first half of the 20th century it was a well-known and popular product, despite—or perhaps at least partly because of— a certain phrase that entered the American vernacular.
What phrase?
Well, it wasn't really a nice saying. In fact, decorum prevents its repetition here. But if you're of a certain age your familiarity with this phrase is almost a given. It could be politely described as a concise contention regarding the extent of an individual's ignorance-- an utterance vis-à-vis an affliction of witlessness so debilitating as to render the individual wholly unable to discern between a certain compostable substance and the Shinola brand of shoe polish.
Got it now? If not, just Google Shinola. You'll find it easy enough.
An American Original
Originally presented as "Shinol'a" brand polish in a distinctive dark green tin with red and gold lettering, by 1917 and America's entry into World War I, the Shinola Company was beginning to see global success. American GIs, expected to be well-dressed wherever they went, helped spread the popularity of the brand in Europe. By the mid-40's, Shinola was being marketed as not only a polish for shoes, but for treating scratches in furniture, toy models and linoleum as well. Throughout the 1950s "Shinola Leather and Saddle Soap" continued to sell, but hard times for the company kept getting harder. By 1960 the company producing Shinola went out of business, and the brand's production ended.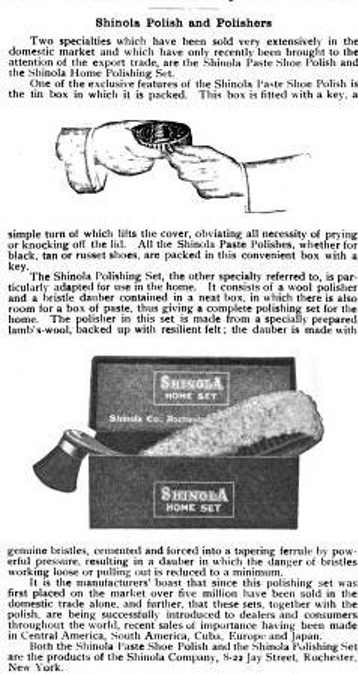 Rebirth
Fast forward to 2011.
Venture capitalist Tom Kartsotis, known for creating the FOSSIL brand of watches, bought the rights to the Shinola brand name. Why, you might ask, would it be a good idea to resurrect a brand name long out of circulation?
Two words: authenticity and purpose.
Marketers know that when it comes to consumers, share of mind can swiftly translate into share of business. Authenticity and an genuine purpose can drive mind share.
Now it's important to differentiate between the words, "Authentic," and "Authenticity." These terms are obviously related, but for marketing purposes are often used very differently from one another.
"Authentic" means genuine-- of an origin undisputed. An antique that is actually of the age it's represented to be and is made by the manufacturer purported to have made it is an "authentic" antique.
Something either is or isn't authentic.
"Authenticity" in marketing is more of a psychological construct: a concept regarding the degree to which a brand is perceived to be faithful to itself and its consumers. It's a powerful concept because by using a brand with high perceived authenticity, consumers can feel they are being true to themselves, and that the brand is a reflection of them. In the consumer's mind, the power and image of the brand is transferred to them.
That's a powerful connection. Now add in a genuine purpose for a brand to exist, and you have the foundation for a powerful marketing image.
Kartsotis isn't saying what drove him to purchase the Shinola brand, but part of the allure was surely the whiff of genuine Americana. How many brands cultivated a following over the last quarter of the 19th century and the first half of the 20th? But it also could be argued that because the brand was dormant for more than 50 years, Shinola didn't mean very much to very many past the merest notion of nostalgia.
Turns out that may not have been a bad thing. Kartsotis was able to leverage a sense of nostalgia— based on a product most consumers had never used-- into a new and powerful brand umbrella. The fact that its heritage was mostly undefined allowed Kartsotis to fill out the new Shinola brand the way he wanted.
And what he wanted was a company that produced American-assembled luxury goods. In the beginning, Shinola focused on watches, leather goods, and-- yes indeed-- shoe polish.
And what's more, Shinola would be doing all this from Detroit.
The brand name Shinola is selling a comeback in more ways than one.
Kartsotis recognized the power of Detroit as an American brand—one with built-in purpose and American mind-share. Assembling watches in Detroit embraced the legacy of a city with true manufacturing authenticity and created an instant backstory—much like the Shinola brand itself. Said Tim Calkins, marketing professor at Northwestern's Kellogg School of Management: "You can't go to New York City or San Francisco and expect to build a unique brand--there are so many of them. That's why Detroit is so compelling."
Shinola's first watch release, The Runwell, sold out entirely in under two weeks and since then the company has continued to expand into other luxury goods: journals, bicycles, pet products, and more. The success seems to suggest that customers buy into the premise that every time they buy a Shinola product, they're helping resurrect Detroit as well.
Shinola. Nostalgia. Heritage. Authenticity and Purpose. One well-polished brand.